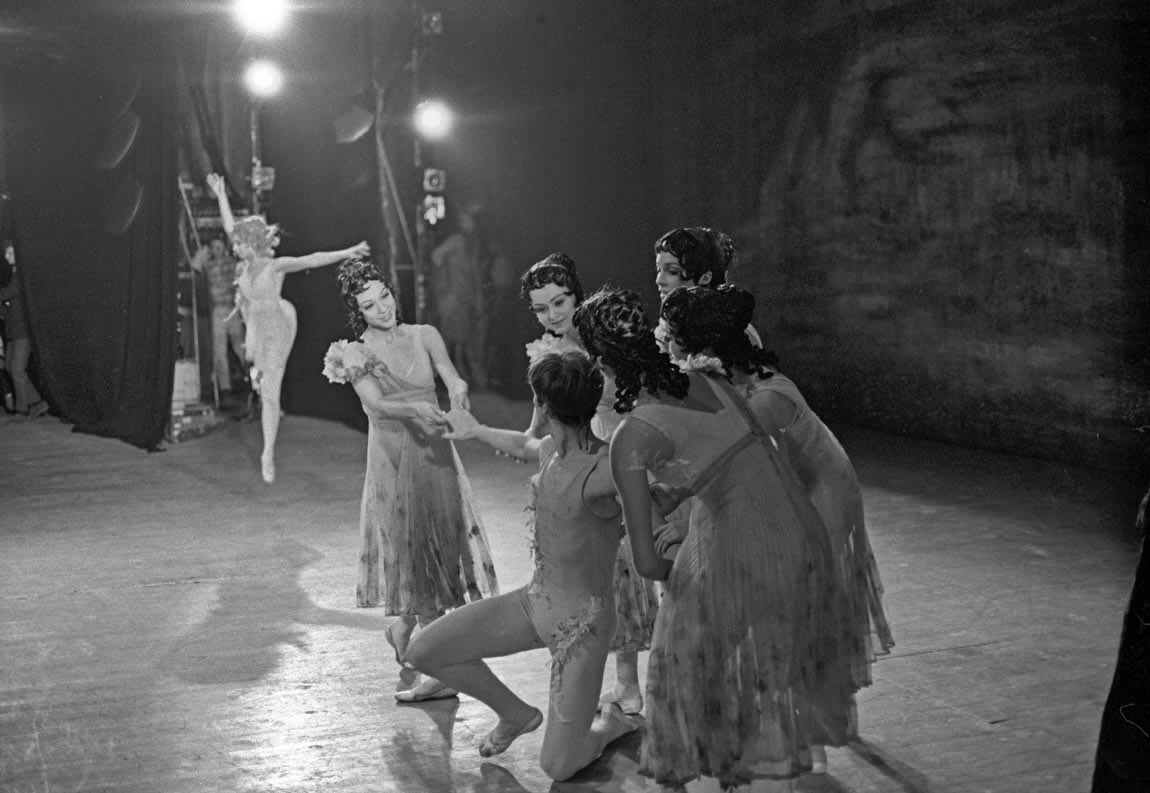 Harkness Ballet sequence from the ballet Daphnis and Chloe
Chloe's companions awaken Daphnis. Left to right: Marlene Rizzo is airborne. June Wilson, Sarah Thomas, Helgi Tomasson as Daphnis, Bonnie Mathis, Barbara Livshin. Visible offstage is god Pan waiting for his entrance and stagehands waiting for the ballet's end.
Harkness Ballet Index | Dance Index
©2010 Mark B. Anstendig. All rights reserved.
Gallery | People | Places | Pets | Odds and Ends | Messraster | Photos of Me | Anstendig Institute Artwork | Contact Me
Click on the Gallery to see the full list of categories.