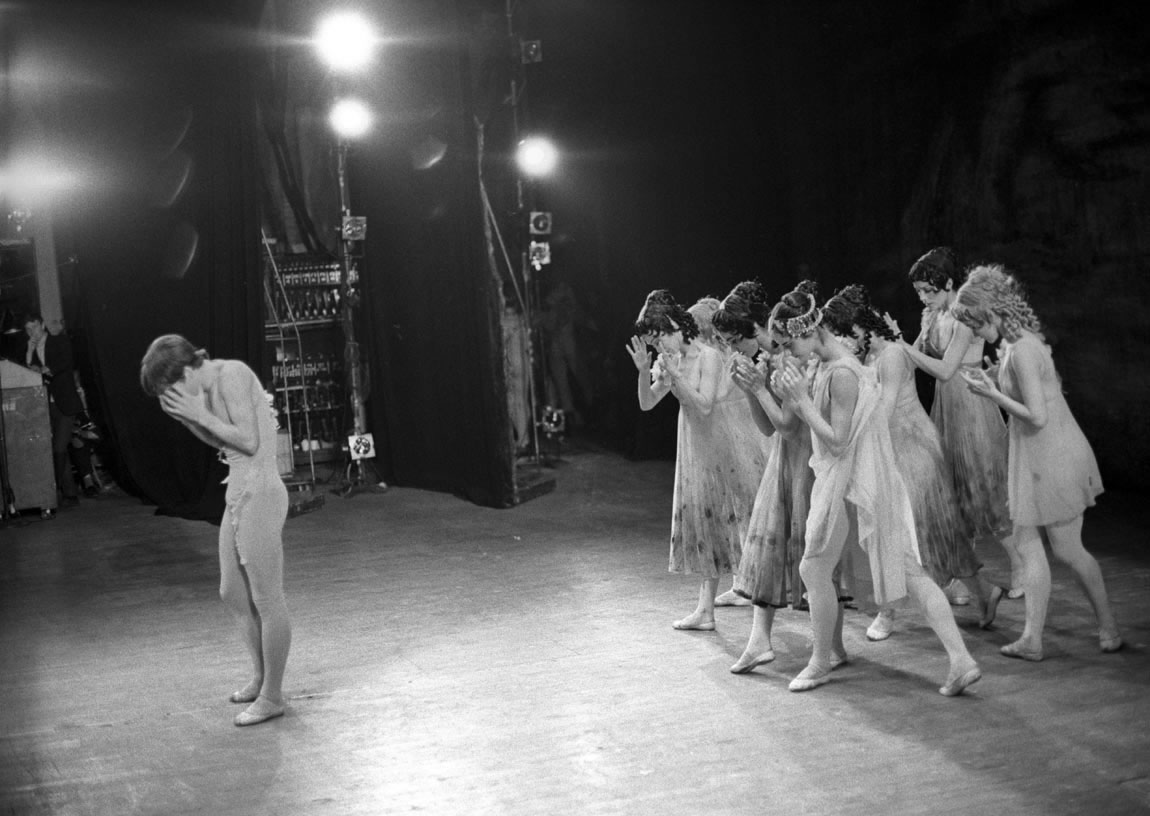 Harkness Ballet sequence from the ballet Daphnis and Chloe
God Pan is announced by a clap of thunder. Daphnis and his companions react with fear. Helgi Tomasson as Daphnis. Companions left to right: June Wilson, Lili Cockerille, Hester Fitzgerald, Bonnie Mathis, Kathleen Bannon.
Costume designer Jacques Dupont dressed corps women in black wigs, and soloists in red wigs to suggest ancient Greek vase paintings. Only the Nymphs and Principals danced without wigs.
Harkness Ballet Index | Dance Index
©2010 Mark B. Anstendig. All rights reserved.
Gallery | People | Places | Pets | Odds and Ends | Messraster | Photos of Me | Anstendig Institute Artwork | Contact Me
Click on the Gallery to see the full list of categories.