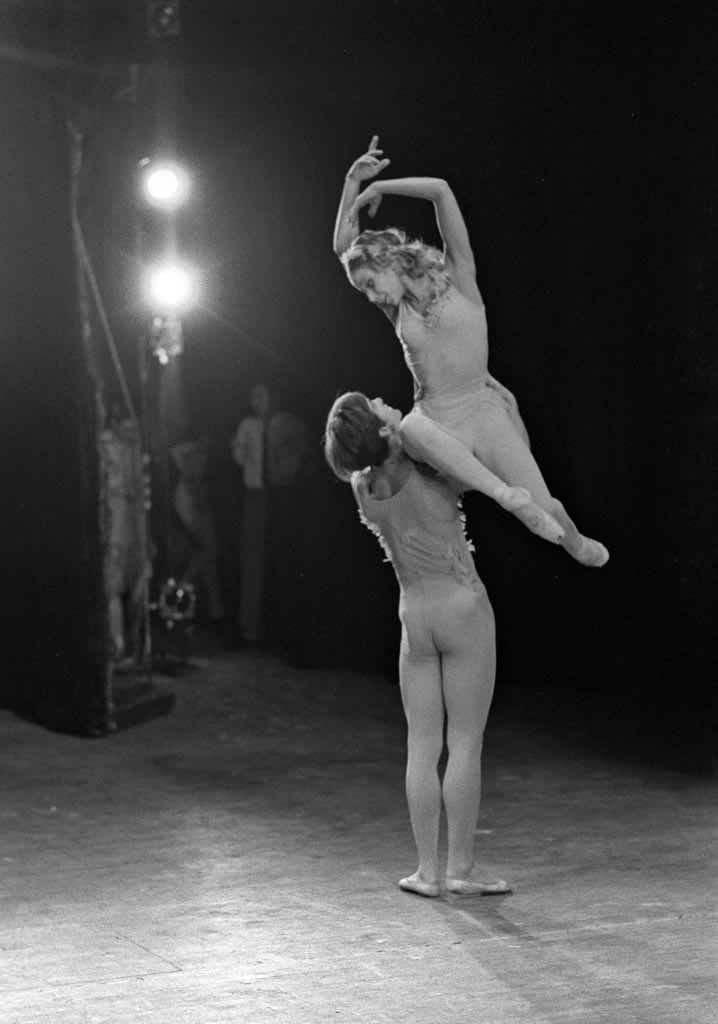 Harkness Ballet, Daphnis and Chloe sequence with Helgi Tomasson
Pas de deux- Panchita de Peri as Chloe; Helgi Tomasson as Daphnis. Visible offstage is Technical Director George Bardyguine probably assuring that dancers were not holding on to light stands while warming up.
Harkness Ballet Index | Dance Index
©2010 Mark B. Anstendig. All rights reserved.
Gallery | People | Places | Pets | Odds and Ends | Messraster | Photos of Me | Anstendig Institute Artwork | Contact Me
Click on the Gallery to see the full list of categories.