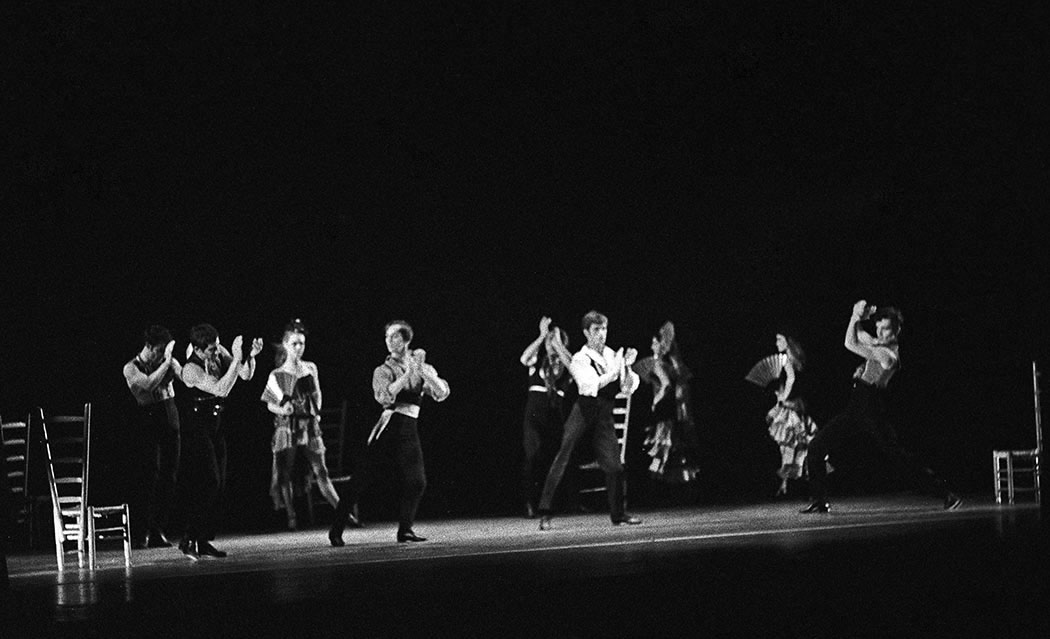 Harkness Ballet production of "Feast of Ashes"
Choreographer Alvin Ailey added a brothel scene to enliven the ballet and add a note of hypocrisy. Company dancers enjoyed performing this scene because of its character acting and flamenco style. Left to right: Vicente Nebrada, Richard Wagner; Lili Cockerille, Lawrence Rhodes, Helgi Tomasson, Marlene Rizzo, Karina Reiger and William Jacobs.
Harkness Ballet Index | Dance Index
©2012 Mark B. Anstendig. All rights reserved.
Gallery | People | Places | Pets | Odds and Ends | Messraster | Photos of Me | Anstendig Institute Artwork | Contact Me
Click on the Gallery to see the full list of categories.