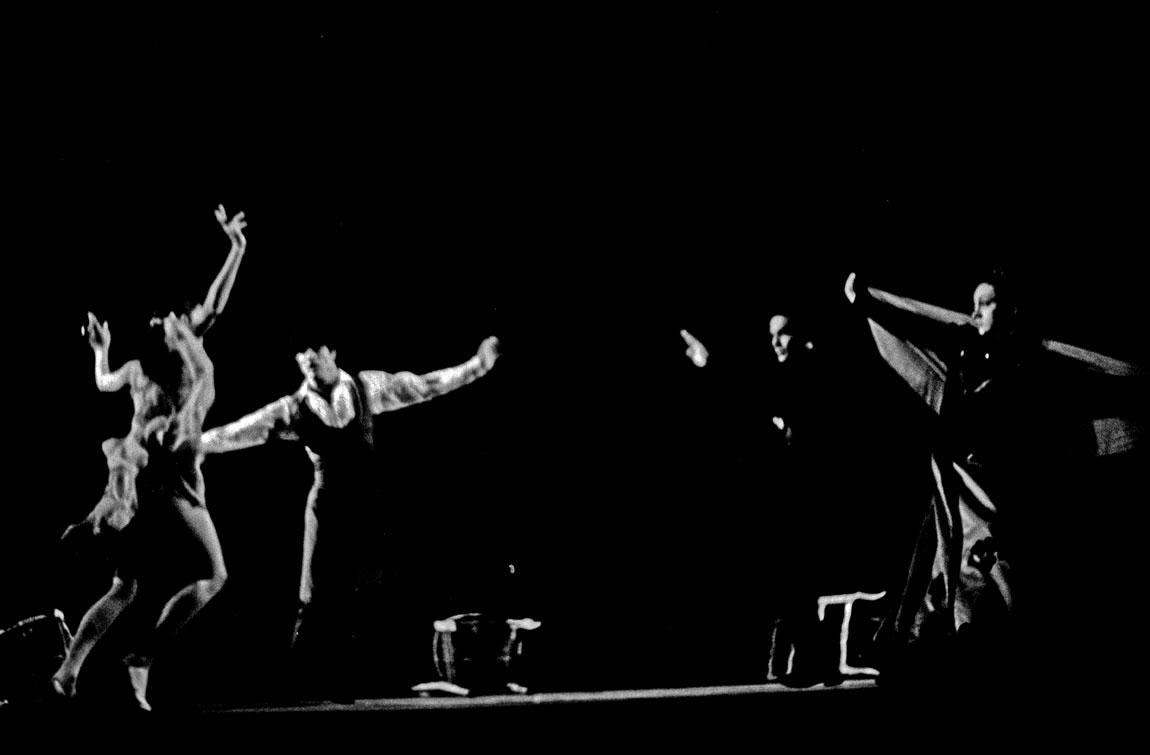 Harkness Ballet
Adela and Pepe el Romano desperately attempt to escape. Her mother and uncle block them.Choreographer Alvin Ailey used the mother's and sisters' capes to suggest the outspread wings of predatory birds. The toppled chairs symbolized upended rules of society. The photo reflects the speed and raw emotion of the choreography. Left to right: Brunilda Ruiz as Adela, Ali Pourfarroukh as el Romano, Vicente Nebrada as the uncle, and Suzanne Hammons as the mother.
"Feast of Ashes" was based on Garcia Lorca's plays "Blood Wedding" and "House of Bernarda Alba". It was a staple of the Harkness Ballet repertory, performed nearly every night.
Harkness Ballet Index | Dance Index
©2012 Mark B. Anstendig. All rights reserved.
Gallery | People | Places | Pets | Odds and Ends | Messraster | Photos of Me | Anstendig Institute Artwork | Contact Me
Click on the Gallery to see the full list of categories.