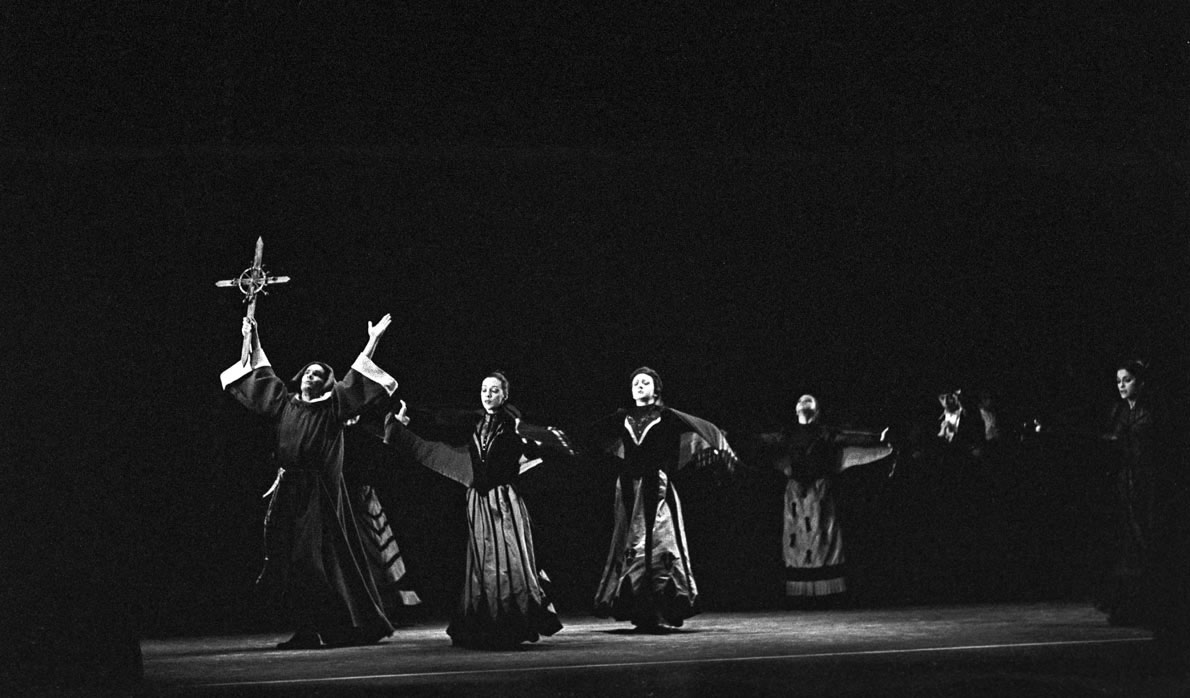 "Feast of Ashes" Procession of the House of Bernarda Alba. Left to right: Vicente Nebrada as the priest; June Wilson as Oldest Daughter, Suzanne Hammons as Mother, Sarah Thomas as a daughter. Salvatore Aiello as a townsman.
"Feast of Ashes" was a staple of the Harkness repertory. It was a dramatic ballet based on Garcia Lorca's "House of Bernarda Alba". Choreography by Alvin Ailey. Music by Carlos Surinach.
On the far right, outside the family circle is Adela, the youngest daughter, danced by Brunilda Ruiz.
©2009 Mark B. Anstendig. All rights reserved.
Gallery | People | Places | Pets | Odds and Ends | Messraster | Photos of Me | Anstendig Institute Artwork | Contact Me
Click on the Gallery to see the full list of categories.